Steve Hacker's
Pickwick Lake Smallmouth Services, Inc.
Featuring Catch and Release Fishing for Trophy Smallmouth Bass
"Passages": A Tribute Page
The sole purpose of this page is to respectfully honor the memories of those clients and friends that I am aware have passed away. If you have information that I have not yet received about others that you know fished with me, perhaps your own family or friend(s), and would like to see them added to this page, please e-mail me with as much information as you wish to share and would like to have included, and I will be very happy to do so the next time I edit the website.
Steve and "Big" Ben McClary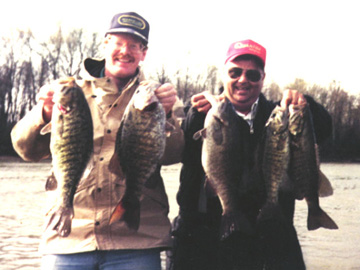 Years ago when I still lived in Tuscumbia I used to hustle my 35mm film over to the Judds at JumpFast Photo in Sheffield for same day developing. Like the friends on this page, several of the Judds have now passed, and JumpFast is no longer in business. But on the back of this print of me and Ben was quite a bit of information that I must have written down that day--and how glad I am now that I did!
Two 5X7's were ordered, and the date was March 18, 1992. From left to right the fish weight and lure are written: "5#-4oz. (white bucktail), 5#-14oz. (7A Bomber), 5#-14oz. (white bucktail), 3#-0oz. (white bucktail), 4#-12oz. (white bucktail. Part of 8 fish, 40 pound stringer; all released." No wonder Ben always wanted a March trip!
There are more pictures of Ben on this page simply because I knew him longer--much longer--than anyone else here, and fished with him so many times. Ben would usually book 4 trips per year of 3 days each trip. He wanted a March trip, April trip, June trip, and late October or early November trip.
Ben had been a striper guide on Percy Priest Lake near Nashville back in the early 70's, and owned his own Bass Pro Shop. It was there that he became friends with Don Wirth, the most recognizable name and talent in outdoor writing.
Don is the one that gave him the name "Big" Ben; said it would be a good way to market his size. And big he was! He was about 6'2", but at one point Ben confided to me that he weighed 403 pounds, and he may have weighed more than that at times. Friends of mine who had met Ben while fishing with me said that they could tell when he was on a trip with me from a long distance away--because my boat would be leaning heavily toward the passenger side when running the lake!
Ben eventually opted to have surgery on his stomach, and ended up weighing around 235-240 pounds. You can tell that he lost 170 pounds or more the in the pictures below. Using a takeoff of Prince's marketing name change, we then began calling him "The Angler Formerly Known as 'Big' Ben."
Ben's first trip with me on Pickwick was in June 1989. We absolutely killed the big smallmouths on bucktail jigs and Sassy Shads. Over the years I came to understand just how good a fisherman Ben was, one of the best I've ever shared a boat with. If I put Ben within casting range of a smallmouth, I believe that fish was going to get caught, almost like he "willed" the fish to bite. Ben asked if I cared if he gave my name to a friend of his who was an outdoor writer, that he thought he would like to get into some of those big smallmouths. The next night Don Wirth called me, and you know the rest, and how I was blessed.
Besides coming on his own and with other friends, Don joined Ben on several of his trips over the years, and we had some unbelievable trips together. Wish we could do it again, my friend.
To view the pictures below, click on the thumbnails (NOT the text description underneath) to view the full-sized picture.
| | | | | | |
| --- | --- | --- | --- | --- | --- |
| | | | | | |
| | A big one fooled with a Sassy Shad. | Don Wirth with Ben in background. 10/30/97 | 6/11/01 | 6/18/99 | 11/30/2001 |
--------------------------------------------------------------------------------------------------------------------------------------------------------
Bill O'Brien took his wife Nancy fishing with him many places: Lake Fork, TX, Lake Ponchartrain, LA--and to Pickwick with me! Nancy loved to catch fish, and Bill loved to bring her along and see to it that she had whatever she needed while we were out. I got word that Nancy passed away at the same time that our family was going through some trauma of its own. Here are some pictures of Nancy and with her family.
| | |
| --- | --- |
| | |
| Nancy with husband Bill, left, and son Patrick, right. This was April 30, 1998, a fantastic day of fishing--as long as it was raining! We commented several times during the day that when it was raining, the fish were biting, but when it quit, so did they. Fortunately, it rained a lot that day! We kept up with the fish as we boated them, and tallied 52 smallmouths landed that day, almost every one on a smoke grub, with a few on Cotton Candy. | May 10, 2000 |
--------------------------------------------------------------------------------------------------------------------------------------------------------
Dieter Kirch came my way from Mundelein, IL, a Chicago suburb. He fished with me for several years, usually with friend Chuck Klass. Dieter was an energetic and inquisitive fisherman, asking questions and giving it his best on every cast. And he was often rewarded with big fish!
The first time that Dieter and Chuck came, it was June, and it was hot! First thing that morning we pulled up to a little underwater bar where I caught a bass over 7 pounds on a Carolina rigged plastic craw. We worked our way down the river, fishing humps with various baits, and putting together a good string of fish. And it was hot! I took pictures at the end of the day--and did I mention that it was hot? Both Dieter and Chuck decided that they had seen enough big fish that they wanted to come back, but that they would do it from then on when the weather was cooler. So they started coming in February and March.
Though it was very early in the year, and cold, we fished the same bar where I had caught the 7 pounder on their first trip, and we caught big fish there every day, every time. Dieter blurted out, "This place is nothing but a 'fish factory'!", and the name stuck. It is still known as "the Fish Factory" to me and my clients, and I have told Dieter's story many times in telling how it got its name.
Tragically, Dieter was diagnosed with colon cancer that had spread to his liver at only 26 years of age, letting me know on a winter trip with Chuck, and asking that if I had a last minute cancellation to please call him because he wanted to come back one more time. I did a few weeks later, and Dieter came back with his brother, Bob, in April for his last trip. The best bite going was for stripers and hybrids at the dam, and we absolutely wore the fish out on jerkbaits, spinnerbaits, and Flukes on 1 oz. leadheads. Bob had a 25 lb. striper, and Dieter even caught a paddlefish on a jerkbait!
He never complained even once, but you could tell he was starting to wear down. He finally asked, "Could you take me down to 'the Fish Factory' one last time?" I said, "Dieter, that's over 15 miles one way from here, and to be honest, we haven't been catching anything at all from it when I've checked; it's dead right now." "That's okay; I'd still like to go down there one last time."
When we got there, Bob and I never even picked up a rod, we just let Dieter fish. And after a few casts with a spinnerbait, he caught the big smallmouth below, his last fish with me. It was perfect!
I got word that Dieter passed away about 3 or 4 weeks after that last trip. I miss him and his enthusiasm, but am glad for the many memories I have.
| | | | | |
| --- | --- | --- | --- | --- |
| | | | | |
| A big one on a bucktail. | Two whoppers from "the Fish Factory", 3/12/98 | | Dieter's Paddlefish | Dieter's last smallmouth with me. |
-----------------------------------------------------------------------------------------------------------------------------------------------------------------------------------------
Jim Henderson was a local businessman who did very well as a partner in a business named "Trans Mart." After selling the business he bought 1500 acres near Waterloo, AL, to develop as a deer hunting lodge. He was always very hospitable to me and my family, inviting us out to "Deer Step" and feeding us some of those fantastic ribs. And the boys still talk about the rattlesnake in the big tank.

Lloyd Berry brought his wife Vera over from Patterson, MO, on May 9, 1997, to see if the smallmouths in Pickwick were really as big as he had heard. We had a big time talking about the big spotted bass back in his home lakes, and catching big smallmouths like these Lloyd is holding, and Vera in the next picture. I used to send out newsletters of my trips, and after getting the copy of the one that their pictures were in, Vera wrote back to let me know that Lloyd had just passed away.

Here's Vera with a giant of a smallmouth we caught on that May 9th trip. You can tell from the high blue sky and the way she's dressed that it was a cold day in May in Alabama.

Several of you have heard me talk about it, but the day before this I had out Mike Graham from Collierville, TN, and the weather was ROUGH! We couldn't go anywhere, but wore the fish out on one hump down near Waterloo. Mike broke off a big fish, and this day with Lloyd and Vera I caught it on a DD22 with Mike's hook still in it. I took it out and mailed it back to him. Lloyd and Vera got a big kick out of it.
1901 County Road 10, Florence, Alabama 35633-2959
Phone: (256)760-8090 E-mail: info@smallmouth.com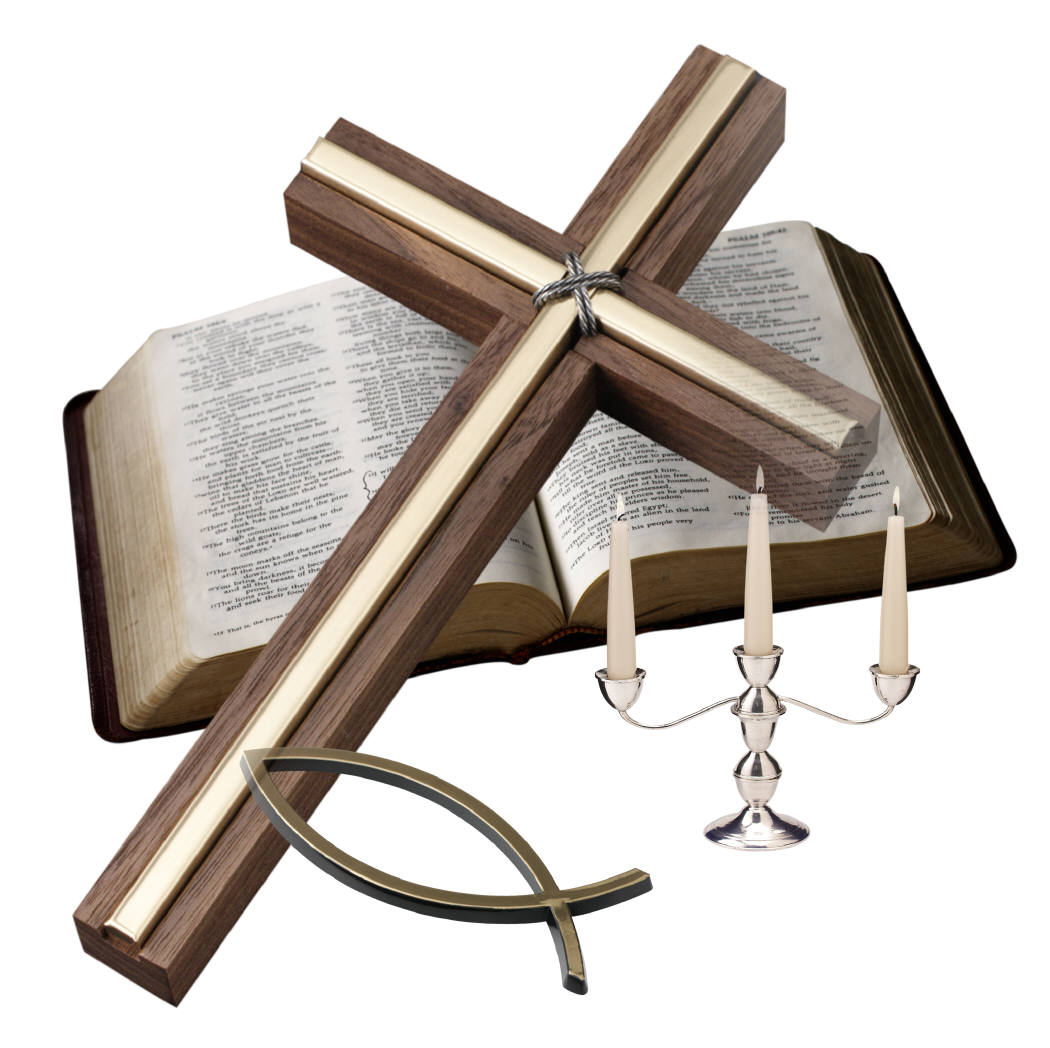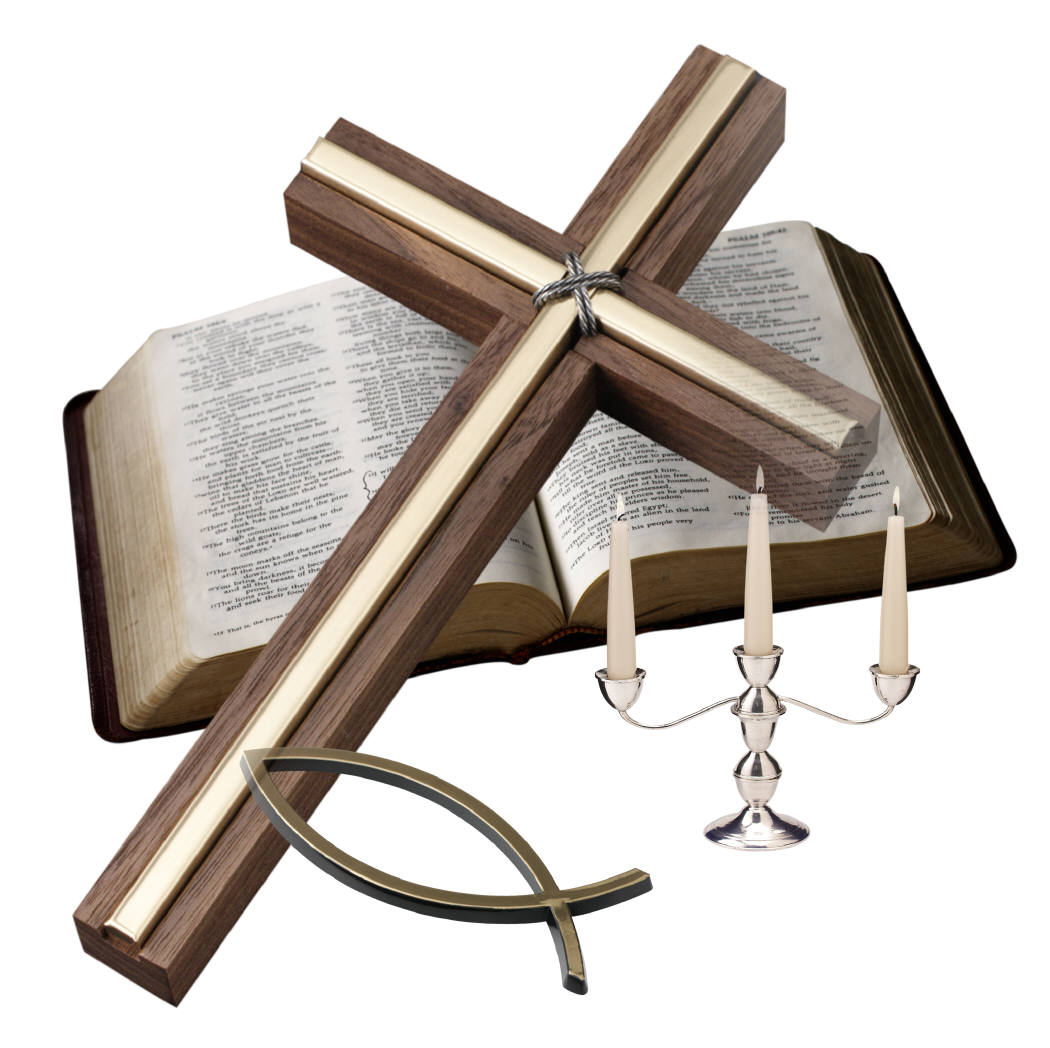 Acts 2:38 Long May She Wave! Mark 16:16
With Deepest Thanks to All Veterans, Past and Present.