Steve Hacker's
Pickwick Lake Smallmouth Services, Inc.
Featuring Catch and Release Fishing for Trophy Smallmouth Bass
Trip Info/FAQ
PRELIMINARY MATTERS
Before you start planning your trip, let me alert you to two very important pieces of information:
1) In July 2006 I will begin my 20th year preaching for the West Point church of Christ. I am extremely blessed to be associated with such an outstanding group of people, and have no idea how they have put up with me for so many years! And as a single parent rearing two boys (at this writing in early '06 Elliott is 15 and Jonathan 9), my obligations and desires are such with both church and family that I do not take any weekend trips.
2) For reasons which I hope are both obvious and understandable, with very few exceptions, I do not schedule trips with anyone who lives within 100 miles of Florence. I have some local doctors and businessmen who either don't have boats or only get to fish 2 or 3 times per year, and then only with me, so I do take them and some friends. I know it costs me some money and cuts out some big market areas, like Huntsville, but I'd rather have friends than money any day. So for both my many local friends that fish, and my own clients who are coming sometimes extreme distances (I have clients from Canada, Japan, and England), the last thing they (and I!) want to encounter is a day filled with another local boat already fishing every place we're trying to fish. And let me say that I understand that no one owns the water or fishing spots; it's public, and many of us already fish the same spots, that's inevitable. But I'm just trying my best to treat my clients the way I'd want to be taken care of if I were going a long way and spending a lot of money to try to catch some fish. This is a policy I've had in effect since I first started taking trips in the late 80's, and it's worked well. Some things are unavoidable, I understand that. I'm just doing the best I know to minimize any potential problems. Which is not to say that we haven't had some interesting experiences out there! I've had other boats with people I know in them try to race me to spots that they knew I was taking clients to to fish. I'm (usually) an easy going guy (except when Jonathan is playing football, then I do a lot of whooping and hollering!) and I give them the spot, every time. I'll sleep well that night; and content to let them explain their behavior to God when they see Him. If you want to read about a run-in with another boat that Mike and Sherry Whitten and I had on a trip during a recent fall BASS tournament on Pickwick Lake, check out this article.
If you're not familiar with Pickwick Lake, it is a 53 mile long impoundment on the Tennessee River that covers approximately 43,000 surface acres at full summer pool, cutting across the NW corner of Alabama and NE corner of Mississippi before terminating its course at Pickwick Dam, completed in 1938, near the town of Counce, TN. (click here for map)
The southerly location means that open water fishing is possible year 'round, and some of the biggest fish of the year are caught in the winter months (see dates on photos in the Pickwick gallery). The coldest week of the year is at the end of January/beginning of February, when the average nightly low is 31 degrees and the average daytime high 49 degrees, but it can--and does--get much colder on some days! I've taken trips when my deck thermometer read "zero" when I got up in the morning.
Pickwick is rightly considered a lake where an angler has a chance to catch a true trophy smallmouth, and not so much a "numbers" lake.
I use what I sincerely believe to be the best, most useful and effective equipment available to me. For starters, I fish from a Bumble Bee 2100 Super Vee with a Yamaha 225 h.p. outboard.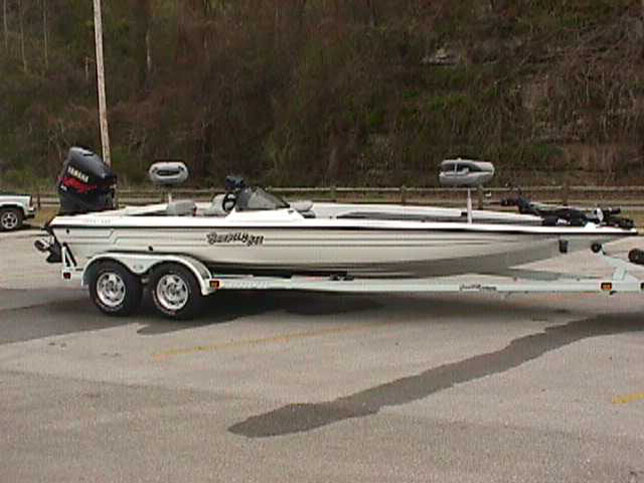 With a length of almost 22 feet, great rough water ride, and the three full sized rod boxes and incredible amount of storage, it is the perfect platform for comfortably guiding up to 3 clients. I have it rigged with Lowrance units front and console, and the most powerful 36v MotorGuide trolling motor to maneuver about in heavy current. If you'd like to check out the current product lines of these companies and see why I've chosen to use them, click on these links to go to their websites:

www.yamaha-motor.com/outboard/
The vast majority of the smallmouths we'll catch in a year's time will come on artificial baits, but that is because I fish artificial baits almost exclusively in the spring, summer, and winter. Year in and year out, my best big fish bait is a jig of some type: hair (bucktail) jig, tube jig, or leadhead jig and curlytail grub. Some evidence of the hair jig's effectiveness: 7 March trips with 49 smallmouths that averaged over 5 pounds apiece, including 6 over 6 pounds, and an open tournament win with a five fish string of smallmouths that weighed 25.89 lbs. (with a 6-9 lunker). March of '97 included a memorable trip with brothers Dave and Paul Mansell. Using a combination of curly tail grubs and bucktail jigs we caught an unbelievable string of fish on March 14 that included the ten best smallmouths weighing over fifty pounds off of one spot!
For fishing 1/8 oz. or 1/4 oz. hair jigs or plastics I recommend a high quality, fast action, medium-light or medium power spinning outfit. There is simply no substitute for the sensitivity of a good graphite rod when jig fishing, preferably a high modulus rod ranging from 6' to 7' long. I only use G. Loomis rods. My personal choices are the G. Loomis SJR 783 GLX, or the new Bronzeback Series SMR753S-SP, which I helped design. Get yourself a good, lightweight spinning reel with a superior drag (most important). I use Shimano reels exclusively. The Shimano line has some dandies in it, like the Sustain SA2500FD and Stradic ST2500FH. If it's in your budget, the Stella STL2500FB is simply the best smallmouth spinning reel on the planet. Click these links to check out the latest G. Loomis rods and Shimano reels:

http://fish.shimano.com/publish/content/fish/sac/us/en.html
Spool up your spinning reels with a good, limp (most important for spinning reels) line in 6# or 8# test and you're ready to go jig fishing! For live bait fishing (which kids and less experienced fishermen sometimes find easier to fish, or in the fall when they'll easily outproduce any artificial bait 10 to 1) I recommend either a light power (but not ultralight) or medium-light power, moderate action (not as fast a tip), open faced spinning outfit for most applications. But sometimes a baitcaster with 2 oz. of Carolina rigged weight is necessary when the current is really flowing hard! A 6' to 7' rod with a matching reel and spooled with 8# test line is a good choice. Stiffness and sensitivity aren't quite as important (usually) when fishing live bait as it is when trying to feel that smallmouth sucking in a little leadhead jig, and that softer tip can actually be more "forgiving" in not tipping off "Mr. Smallmouth" to your presence when he bites, so there is more variation allowable in the rod's action when fishing live bait.
I would bring along two baitcast outfits to use with the sometimes needed heavier lures and lines: one for heavier jigs, crankbaits, and spinnerbaits; and the other for Carolina rig fishing. I like the G. Loomis MBR 783C GLX and BCR853 as the best all around baitcast rods, and the SMR753C-JB, SMR813C-SP, and SMR814C-CB in the Bronzeback series, which I also helped design. I have many other specialty rods, too, like the spinnerbait and crankbait series rods. Matched with a quality baitcaster and spooled with 12# line, the MBR 783C GLX and BCR853 will do just about anything that a bass fisherman needs. I use reels mostly from the Shimano Chronarch and Calcutta TE series for my bass fishing. I'll use a baitcaster for 3/8 oz. and heavier (and often 1/4 oz.) jigs, spinnerbaits, medium and large crankbaits, topwaters, Texas rigging, etc. For Carolina rig fishing, which I normally do starting with 3/4 oz. weight, I'll move up in both power and length (because of the leader). I like the G. Loomis MBR 844C GLX (7' long, #4 [heavy] action) and BCR854 for Carolina rigging. This is the one and only application for which I like the new so-called "superlines." I'll use a 30# - 65# test braid for the main line and 15# fluorocarbon for the leader. That braid really lets you feel the bottom makeup and helps a lot in distinguishing bottom from strikes. PowerPro braid is excellent. And a good value I've found in braid is the Cabela's Ripcord Si. Give their mono a try, too. I also like ReaLine (now discontinued) for spinning reels and P-Line mono (especially for baitcasters).
NOTE: This is a recommendation of things to bring if you ALREADY HAVE THEM! PLEASE don't go out and buy all of these before your trip. You may buy $300 worth of crankbaits and we may never throw a crankbait! If you don't have what we're catching fish on when you get here, you can get it locally.
Besides the big retailers like Dick's, Wal Mart, etc., I buy my tackle locally at--and highly recommend you visit while here--the following two shops:
Gray's Tackle. 2813 Jackson Hwy, Sheffield, AL 35660 phone: (256)383-2716 (click here for map to Gray's)
Tom Smith's. 3303 Veterans Dr., Florence, AL 35630 phone: (256)766-8036 (click here for map to Tom's)
The shops are different, but you won't find a nicer and more helpful bunch of guys than Mr. Waymon, Danny, and Bubba at Gray's, and Mr. Tom at his shop. These guys know bass fishing. Gray's has the absolute best selection of bass lures and tackle in the Florence area, including "high end" stuff. How they can get it all in the square footage available, I have no idea! I really believe that Staples must have taken their "We've Got That" slogan from Gray's, because no matter what you're looking for, Danny or one of the guys will say, "Yea; we've got that", head off somewhere for a minute or two and come back to the counter with it. And their prices are a pleasant surprise, competing favorably with--and often beating--the big national mail order companies. You can also order lake topo maps from them. (click here for map to Gray's)
Besides being one of the nicest guys you'll ever meet, Tom Smith really is one of the pioneers of bass fishing. Tom competed in the early major national trails, including B.A.S.S. events from its very beginning, having fished with and knowing all of the legends of the sport. Tom used to guide Ray Scott for big smallmouths here on Pickwick when B.A.S.S. was just getting started. He has a million stories to tell, and has a lifetime of knowledge of fishing the area waters. Tom has a fantastic selection of hair jigs in his shop (one of our smallmouth staples), and can custom tie whatever you might want. And his prices on leadheads and hair jigs are almost ridiculously low. If you don't have a source for hair jigs, you can call Tom Smith at (256)766-8036 and he'll tie and ship to you whatever you need. (click here for map to Tom's)
More hand-tied hair jigs are also available from Mike Ivey. You can e-mail Mike for info at: msivey@ardmore.net
As previously mentioned, hair jigs ranging from 1/8 oz. to 3/8 oz. are good. I usually use white patterns (shad are the primary forage), but black has its day, and any other color or pattern you have particular confidence in is worth bringing; we've caught them at one time or another on almost every color you can think of. The size range is necessary because of possible fluctuations in water level and current flow (Pickwick Lake is a river-run reservoir on the Tennessee River). If we have a lot of rain and the current is exceptionally strong, the heavier jigs are a necessity. I can't overemphasize the importance and influence of current on daytime fishing for smallmouth bass on Pickwick Lake. It's one factor that's beyond my control, but so important. When the water is dead, so is the smallmouth fishing--usually; there are exceptions, and I've seen some notable ones, like the cold, blustery Memorial Day with little or no current when my cousin Harold Mayo and I boated 31 that we weighed as we released at a total weight of 102#, most on bucktails as the big wind and rollers pushed us upstream. Here's a picture of Harold with one of the whoppers from that great day:
Weekdays are usually better in terms of reliability of the current than weekends (when power demand is usually less).
Plastic curly-tail grubs in the 3" - 5" sizes are good most of the year. The most popular and productive colors are Smoke and Smoke Glitter, Pumpkins and Root Beers, Watermelon with Pepper and/or Red Flake, Pearl White, Chartreuse, Cotton Candy, and a translucent blue color called "Cool Ice" by Action Bait Co. Leadheads ranging from 1/8 oz. to 3/8 oz. should cover most water conditions.
Tubes are a tremendous producer for me. I like the 3.5 to 4 inch sizes with a fairly thick wall--but NOT the very heavy flippin' tubes used for largemouths. 90% of the time I'll stuff a 1/4 oz. leadhead inside, but sometimes a 1/8 or 3/16 oz., and occasionally (under flooding conditions) a 3/8 oz. is necessary. Best colors are various smoke glitters, greens, and Cotton Candy (Mizmo makes a great Cotton Candy tube). I especially like the 3.5 inch Ozark Bass Tickler tubes from Crooked Creek Tackle in Flippin, AR, and the Strike King KVD Pro Model tube is fantastic, too, almost identical to the Ozark Bass Tickler..
Jigging spoons (or "casting spoons", as some prefer) in the 1/2 oz. and 3/4 oz. sizes have accounted for a ton of late spring, summer, and fall smallmouth. I always throw something with chrome to imitate the shad.
Bring an assortment of your favorite crankbaits. I've done well on the Norman Deep Little N, Bomber Model A (6 or 7), Shad Raps, Fat Free Shad, and (when I can get 'em to run straight) Poe's 300. The new DT series Rapalas are one of my new deep running favorites. The Strike King Pro Model Series 3 is a dynamite mid-depth bait, as is the Bandit 200 Series--and their new Flat Maxx has been getting raves around here lately. Reds and Fire Tigers work well in the very early spring. I go more natural (usually) as the water warms, then transition back as the water cools. I usually do better on crankbaits when the water is high and has some color in it. Deep divers like Norman DD 22's can work well in the late spring/summer on mid-river humps.
For big fish, a spinnerbait would be my second choice behind a jig. December 16, 1993 was a day to remember: clients Jim Walker, Tom Orr and I got on a bunch of big--no, HUGE--smallmouths with big willow-leaf spinnerbaits. Our ten best weighed 56-10, and our six best weighed 37-4, an incredible 6-3 average! Tom got a 6-12 and Jim had a monstrous 7-9 that was only 21 1/2" long (Yes, both smallmouths!). I fish a lot of 1/2 oz. double willow-leaf, like a Nichols Pulsator, or Stanley Wedge, or Strike King; and the big 1 oz. spinnerbaits like the Whitten Special from Bill Dee and the big Sloan's Aggravator. I really do like that titanium shaft on the Terminator, too. I'll throw other sizes as the water conditions warrant, all the way from 1/8 oz. to 1 1/4 oz. or more . For colors I usually prefer whites or white/chartreuse, with nickel and gold blades in combination. About half the time I'll trail my spinnerbait with a complimentary color split-tail, but only rarely use a stinger hook.
Slug-goes, Fin-S-Fish, Flukes, & Senkos are my top choices for soft plastic jerkbaits. I really like that Funky Fish color (Fin-S-Fish), and Alewife has been really productive, too.
I've come to the conclusion that, as far as topwater baits go here on Pickwick, two baits excel: the Baby Torpedo and full-size Zara Spook. The best numbers day I can recall on Pickwick (with artificial baits) was in May of '95 when Larry & Trey Nolan (from Memphis, TN) and I put 91 in the boat (but probably lost 30 or 40 more), most on Baby Torpedoes. And they weren't "dinks", either; we had a lot of 3 and 4 pound fish. The full size Zara Spook still reigns supreme for me as the big smallmouth catcher. Sure, I've had days where the Puppy outproduced it, and the Spittin' Image does fine, too, as do the Chug Bug and all the others. But side-by-side, when those big smallies are on a real topwater bite, that Spook works best for me. May 21, 1998, I took out Mike and Kathi Hurst (Ripley, MS) when those big brownies were blastin' the top. Our five best weighed over 27 pounds, and Kathi and I each boated smallies over 6 pounds on the Spooks--lost some more giants, too. My favorite colors are the Silver Flitter and Chrome, but I've seen the Black work best on some days, too.
We've also done very well on single tail Yamamoto Hula Grubs (#194, 035, & 187), as the pictures of Dave Mansell and Randy Wiek in the gallery show. When things are tough, a 4" finesse worm rigged either Texas style or split shotted can get bites. Though I don't fish them as much as I used to (don't know why), I have done well on Little Georges. I'm definitely partial to the Lucky Craft jerkbaits (the Pointers and 110 Flash Minnow are dynamite baits) and we've caught some big fish and big strings on them in recent years.
I'll usually use big grubs or lizards on my Carolina rigs; sometimes craws or Centipede-type baits. For night fishing (most July trips), I like bucktails tipped with a frog chunk. I really like that Lunker City PiggyBack, and also use Zoom chunks.
The ONLY scent product I use is Kick 'n Bass, usually the craw, occasionally the garlic or shad.
Don't forget hooks (livebait [#4 to 1/0] and worm), split shots (BB to #1), worm weights, egg weights (Carolina rig), swivels, beads, etc. The boat has loads of storage!
As mentioned, there is plenty of room in the boat, so bring whatever you need to make your trip complete and enjoyable--BUT--no beer or alcohol, please. We don't need it to have a good day on the water and I just don't allow it in my boat under any circumstances.
Bring clothes to cover all possible circumstances: raingear, etc. Don't forget your camera (it's happened) or film (that, too). Make sure your camera batteries are charged. One client brought his video camera, but forgot his battery pack. Of course it was a big day, with his getting two over four and two more over 5 pounds!
I do my best to include everything but license and baits in the price of the trip. All of the gas, oil, etc., is included, and I provide your food: all of your sandwiches, drinks, chips, snack cakes, candy bars, etc.
Back in the late '90's (after guiding for 10 years!) we began to hear rumors that a Coast Guard license was required to guide on the Tennessee River, and upon checking, found that to be the case. It was explained by the person in charge that it had been the law for a long time, but not enforced, so no one knew about it. Along with several other area guides, I immediately signed up for and completed the Coast Guard course as offered by the local Coast Guard Auxiliary. They did a great job, and I learned several things that I still use today. Those courses are also available to you, and I highly recommend them to you. Besides the Coast Guard boating course, the Coast Guard required being fingerprinted and having a criminal background check (I passed!), signing up for random drug testing (passed that, too!), and getting Red Cross certification (got it!).
As stated in the brochure, catch & release is the policy on smallmouths, but you're welcome to keep some other kinds for eating (note: I do not clean the fish!). I like to eat fish, and like the In-Fisherman philosophy of "selective harvest". Keep the sauger, crappie, smaller catfish, bluegill, etc., and turn those smallmouths loose. The current quality of replica mounts makes intentionally killing a smallmouth totally unneccessary.
Fees are dependent on the number of clients in the party. After doing this for many years now, and having to constantly work between the study and time demands of my preaching ministry and church work (I start my 20th year in July '06 with the same church), being a single parent to two boys, and my desire to continue providing top quality service in my fishing business, I've finally worked out the following schedule:
Because of my commitment to the church and time with my boys, I just can't take any weekend trips. I can, however, arrange a trip for you with another guide should your schedule require that you come on a weekend, or should I already be booked for the dates you require. We can also accommodate large parties with a number of guides available for you.
All of this allows me some time with my two boys, who enjoy fishing themselves, and like to spend some time with "Dad". It also lets me rest some on Saturday so that I'm not completely incoherent from the pulpit come Sunday! Having been badly taken advantage of by over-bearing clients many years ago in the 80's (before realizing it necessary to establish daily hours) who thought that a 15 hour day on the water was not unreasonable for a guide with a family as long as the fish were still biting, I figured it best to state priorities up front!
Despite what's been happening with gasoline prices over the past year or so, I haven't changed my rates since the end of 2000, and hope to hold them for the foreseeable future.
SCHEDULE OF FEES
One or Two people, full 8 hour day . . . . . . . . .$300
Three people (1 boat), full 8 hour day . . . . . . . $350
Additional hours (when schedule allows): . . . $40/hr.
Deposits: non-refundable $75 per day per boat reserved.
To protect your selection, I should receive your deposit within Two Weeks of your selecting your trip's date(s).
I want to maximize your enjoyment on your trip. My top priority is helping you hook into the biggest smallmouth you've ever caught. It doesn't matter to me whether I pick up a rod or not during the day; the boat will be positioned to your advantage. It bothers me to ask clients if they had a good trip to another lake that I know they recently fished, and have them tell me, "Well, the guide had a good trip." One couple told me of taking a trip to a famous lake in Texas when the only pattern working was flipping jigs to shallow stumps. The guide would flip 3 or 4 times to every stump before moving the boat so that they could even reach it. That's not guiding, and it's not right. If you don't want me to fish, I won't. If you do want me to fish, it doesn't bother me at all to hand the rod to a client after hooking a big fish, and I can think of two wives on trips with their husbands (both named Cindy) who had the thrill of landing smallmouths over seven pounds that I hooked for them. Come to think of it, so did a third client named Don. Many clients want to watch me fish (especially a hair jig) so that they can learn how. Whatever you want is what I want!
If you would like to contact some clients for purpose of references, please just e-mail and let me know and I'll be glad to put you in touch with them.
If you like to camp, call the Florence Parks and Recreation Dept. at (256) 760-6416, or the Cherokee Overnight RV Park at (256) 370-7606 for seasonal information and rates. For motels/hotels, here are my recommendations:
Coming from the west or south: Key West Inn, Hwy 72W Tuscumbia (256) 383-0700
Coming from north or east: Jameson Inn, Florence Blvd/Hwy 72 Florence (256) 764-5326
(Both of these are only about 10-12 minutes from the ramp)
Centrally located (only 3 or 4 minutes from ramp): Holiday Inn, Hatch Blvd, Sheffield, or Webster Inn, Hatch Blvd. Sheffield (256) 383-4100.
If you want to live like royalty while here, try the new Sheraton with spa at the north end of Wilson Dam. For information on the new Sheraton Hotel and Spa, maps and much additional area information on lodging, restaurants, and other local information, go to:
To purchase your fishing license ahead of time, call 1-888-848-6887, or you can now do it on-line at:
www.outdooralabama.com/licenses
E-mail me just before coming and we'll arrange a meeting time and place and discuss our fishing schedule for the day. I hope it'll be a day of fish catching heaven for you. We promise to do our best!
God bless,
Steve Hacker
1901 County Road 10, Florence, Alabama 35633-2959
Phone: (256)760-8090 E-mail: info@smallmouth.com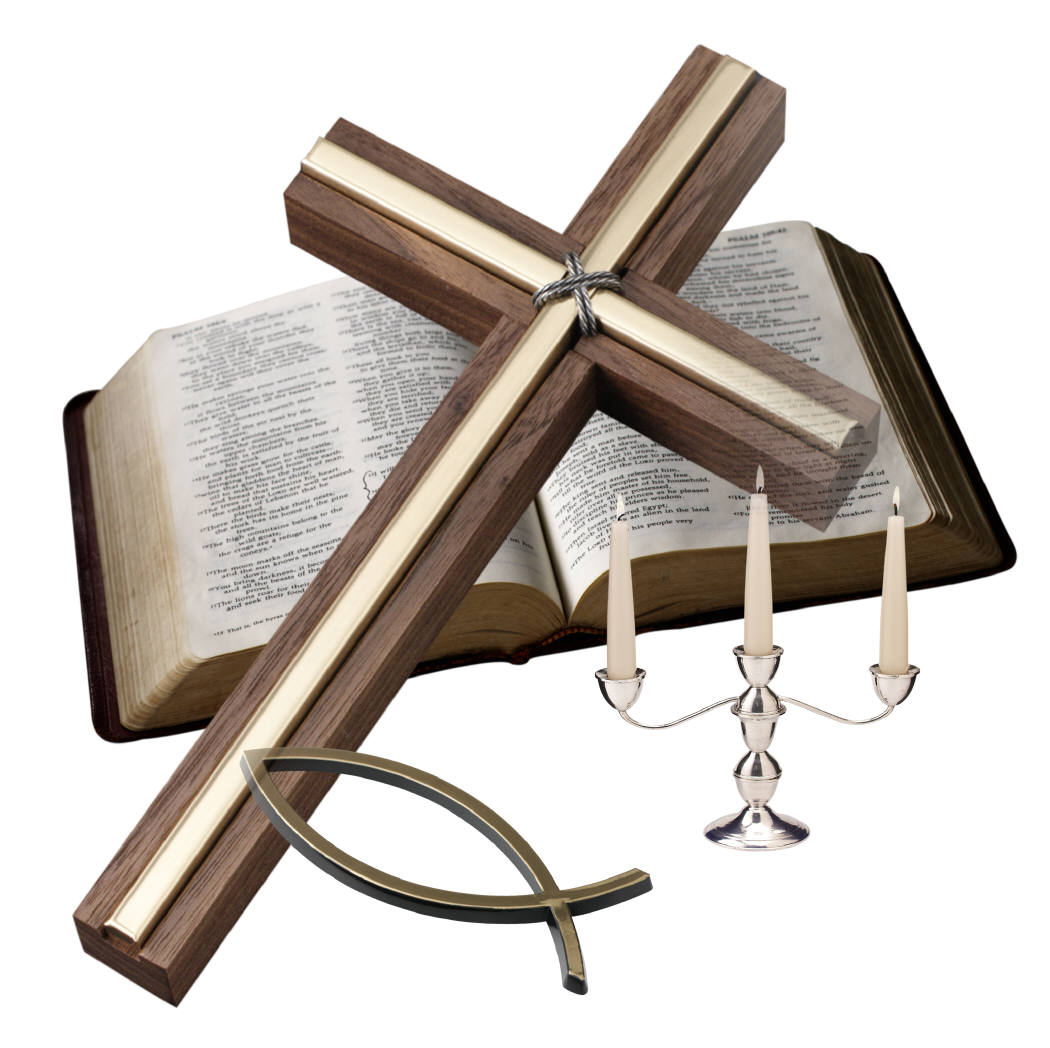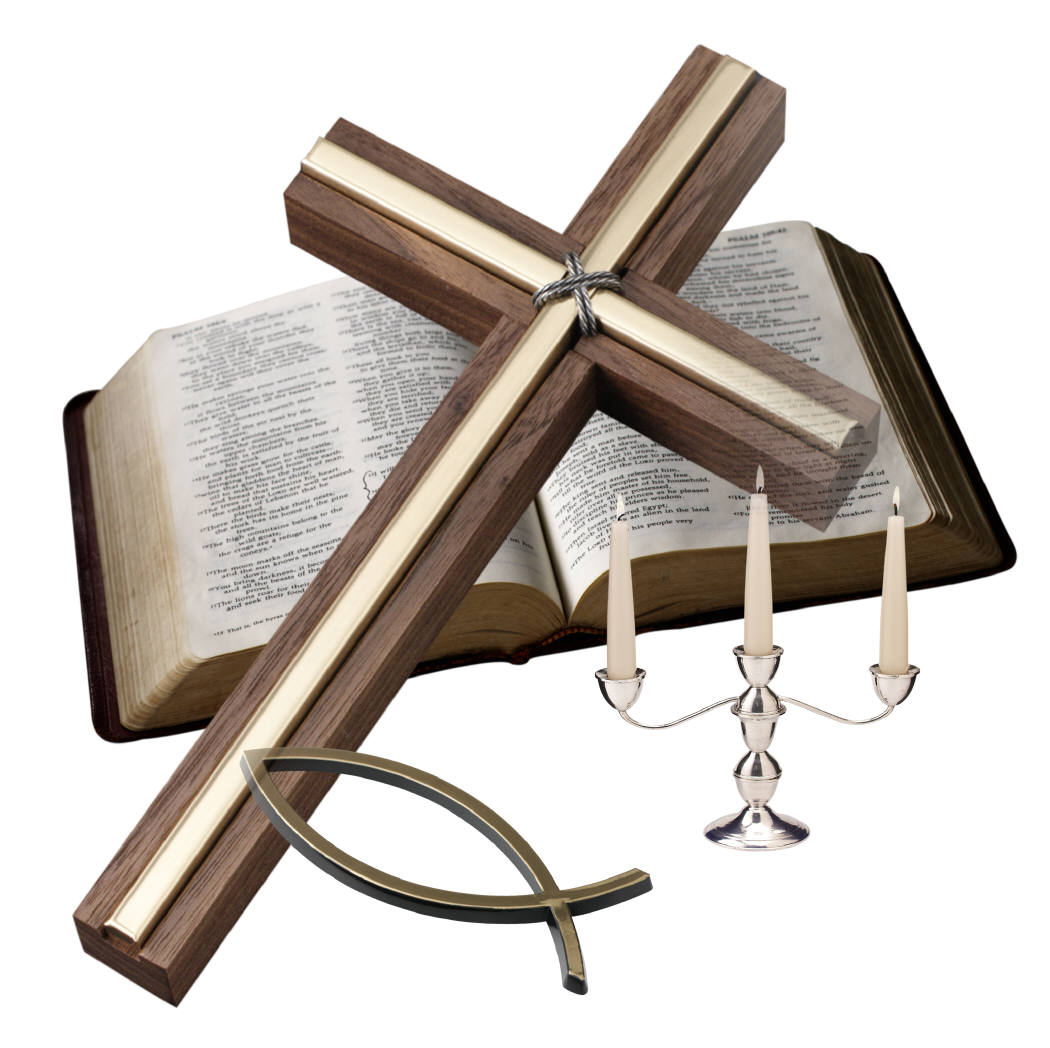 Acts 2:38 Long May She Wave! Mark 16:16
With Deepest Thanks to All Veterans, Past and Present.